About
About DJ Odiaka's Fresh Jamz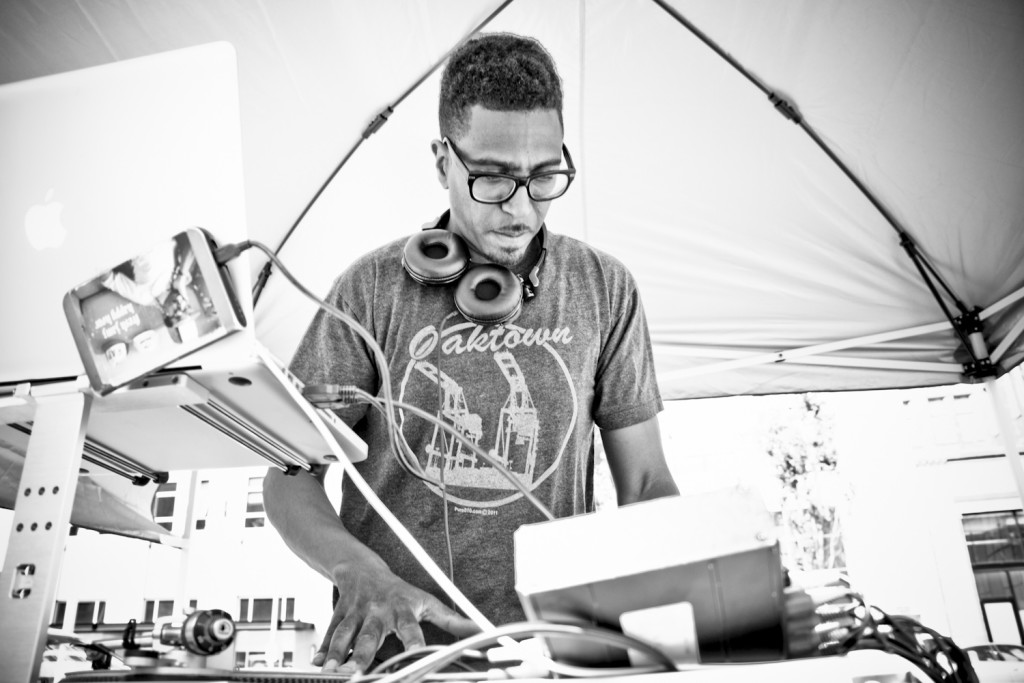 Brewing in his head for some time, DJ Odiaka realized one of his dreams when he created Fresh Jamz in January 2008. Music and art has been a driving force in his life since his childhood years in Atlanta. For the 15 years Odiaka has lived in the Bay Area, he has been blessed with a beautiful community that brings endless love and knowledge to his life. Understanding that music has a powerful influence on how culture and community are shaped, he wanted to find a way to give something back to The Bay through his own musical creations. Fresh Jamz was it.
Fresh Jamz Happy Hour is where folks from the community, including teachers, artists, musicians, and non-profit workers, celebrate their week's hard work. Stepping into Fresh Jamz Happy Hour, everyone is connected in some way—from the work they do, a person they know, or a song they love. It has exploded into one of the best happy hours in The Bay, with some of the Bay's most talented DJ doing guest spots.
Odiaka is excited to partner with other DJs, musicians, and community members, so please contact him if you want to share in the Fresh Jamz experience.